The Most Uncomfortable Game
I wrote some about my rock climbing in a post about 1983.
I also did some ice climbing, between about 1984 and January, 1990.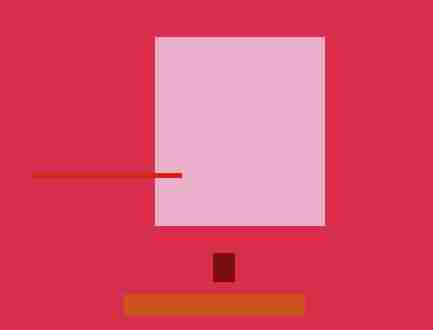 That's me on the first or second pitch of "Professor Falls", near Banff, Alberta, Canada, in February of 1989.
I apparently wanted to do ice climbing since I was a child. My mom says I saw it on "Wide World of Sports" on TV, and that she knew right then I was going to go ice climbing.
Thanksgiving holiday of 1984, I flew out to Boulder, Colorado, where my college climbing friend Garret Denise was doing a masters in Civil Engineering at University of Colorado.
We got an ice climbing lesson from some character, he took us up to a gully by Silver Plume, Colorado, off I-70. And then I was on my own.
I bought an ice axe (Chouinard, can't recall the model, but the head was cast from PH13-8 Mo precipitation hardening steel), and an ice hammer, I think it was a Lowe brand, some plastic boots and some crampons. All of this was specifically designed for "front pointing", climbing more-or-less vertical water ice formations. This was back when REI in Denver was on Alameda west of Santa Fe Drive, in what used to be a grocery store.

That's me top roping an ice flow, probably early on in my ice climbing period: I'm not wearing a hard hat. In the winter of 1986, my friend Scott Quick and I drove to Peru-Lasalle, Illinois, to Starved Rock State Park. Starved Rock had some gullies that eroded into 20-foot-tall intermittent water falls. In winter, the water falls freeze into mud-colored pillars of ice. Scott and I climbed these midwestern ice flow gems. The admixture of sand particles not only gave the ice color, but also unusual fracturing properties. I clobbered Scott with numerous small pieces of ice. At one point, a large, dinner-plate-shaped piece spalled off and hit me on the side of the head and my shoulder. I mail-ordered (1986!) a helmet when I got home.
A few years later, Scott and I did some ice flow outside of Golden, CO, on the side of US highway 6 at night, well after sunset. As I was leading the final moves to the top of the ice flow, my headlamp went out. Luckily, it failed on the final moves, and not in the middle of a vertical section. Misadventures abound when one leaves the well-beaten path of civilization.
I can't recommend ice climbing. It's just as fear inducing as rock climbing, only ten times more uncomfortable. It's the least comfortable activity I've ever participated in, and I've gone caving, scuba diving and sky diving, as well as more ordinary uncomfortable activities like attending meetings, drinking in bars, and waiting in line.
Climbable ice flows are mostly in sunless alcoves, or on the north side of cliffs or ravines. They form in winter. They're cold. You have to walk uphill to get to them, in boots that aren't designed for walking, but rather for front pointing. You're carrying gear that weighs a lot. You get sweaty from the exertion. Once you get to the ice, you're often bathed in sweat.
Even on cold days, the ice itself will either have a thin film of liquid water running down its surface, or will have interior channels full of water. It's easy to get some near freezing water up your sleeve by your wrist. When you raise your arm to swing or hook an ice axe, the water runs down your arm, and into your inner garments. Pleasant!
Ice climbing isn't as rapid as rock climbing. There's a good deal of seating and re-seating ice axes, or kicking front crampon points in. Everything has a sharp edge or point, so you need to be cautious with ropes and slings. Ice climbers wear heavy gloves, making them less dextrous, which requires more effort and care when making delicate movements. The belayer inevitably gets cold (again) during the climber's efforts. Ice climbing is alternating roasting and freezing, periodically getting doused with freezing water, all while being scared out of your wits.